CERTIFICATIONS

When it comes to building certifications, one size does not fit all. When considering pursuit of a sustainable building certification, we encourage our clients to understand their goals and choose a certification pathway that adds value. One way to approach the topic is to understand sustainable
focus areas touched by rating systems. Below, you can sort certifications based upon focus areas by selecting the focus area that is most relevant to your project to see which certification programs may apply to you. Then, click the certification logo to learn some basic information about that
certification. Learn more about how we define the focus area at the bottom of the page.
All Certifications
Digitizing
Energy Efficiency
Energy Management Systems
Existing Buildings
Greenhouse Gas Emissions
Interior Quality
Lifecycle & Facility Management
Monitoring Performance
Solar Renewable Energy
Sustainable Materials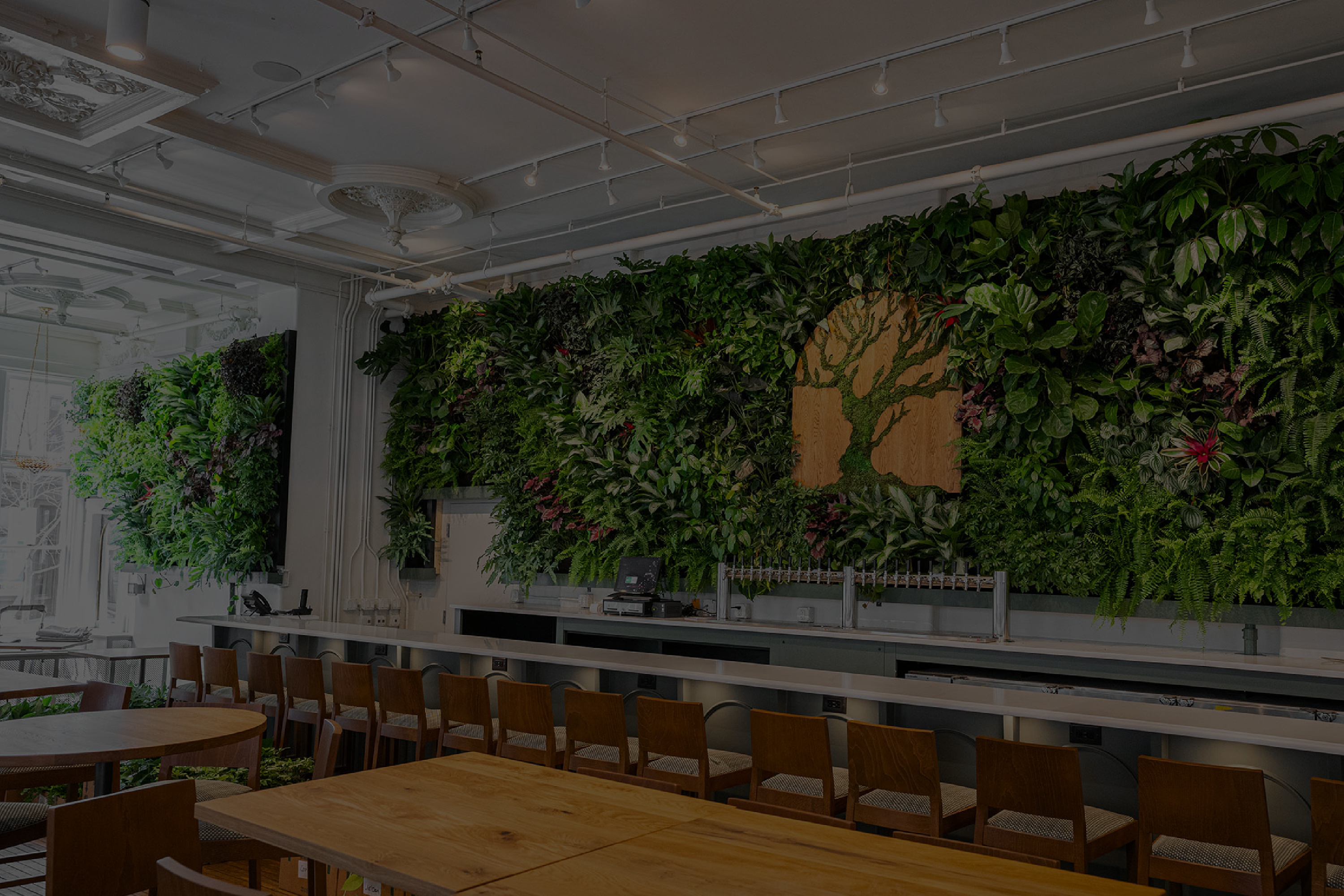 GREENHOUSE GAS EMISSIONS
Buildings consume one-half of all energy consumed in the United States, three-quarters of all electricity and generate one-half of CO2 emissions. Transforming the way buildings are built and maintained can play a huge role in minimizing the environmental degradation caused by greenhouse gas emissions.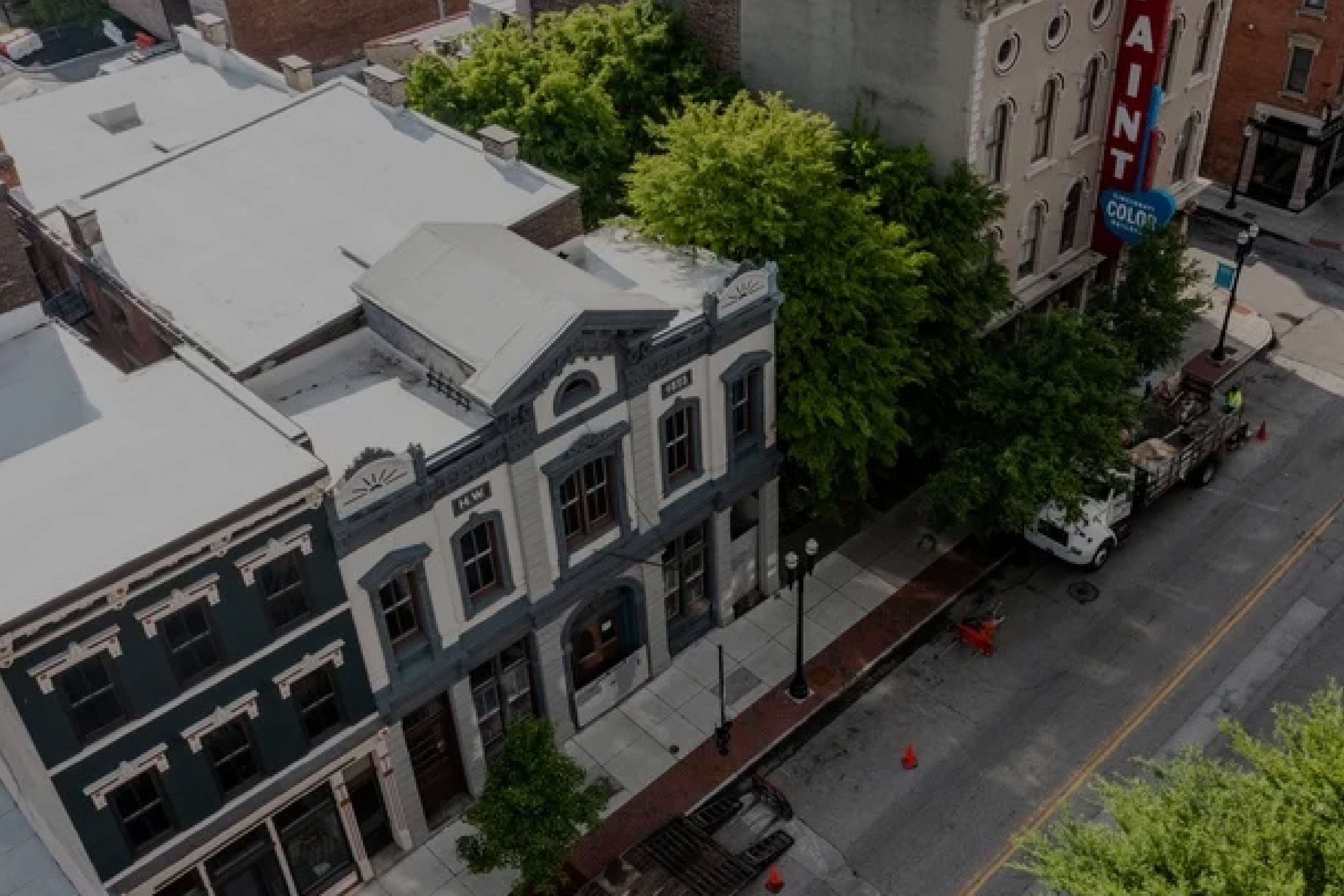 EXISTING BUILDINGS
It is estimated over 75% of the existing buildings today will still be in use in 15 years. Existing buildings offer the greatest opportunity for energy reduction and improvement in indoor environmental quality. They also present the biggest challenge for implementation of energy conservation measures, as they are often lack meaningful data and capital resources. Energy Audits as part of a retro-commissioning process can help building owners review options and focus on those that demonstrate the best financial payback.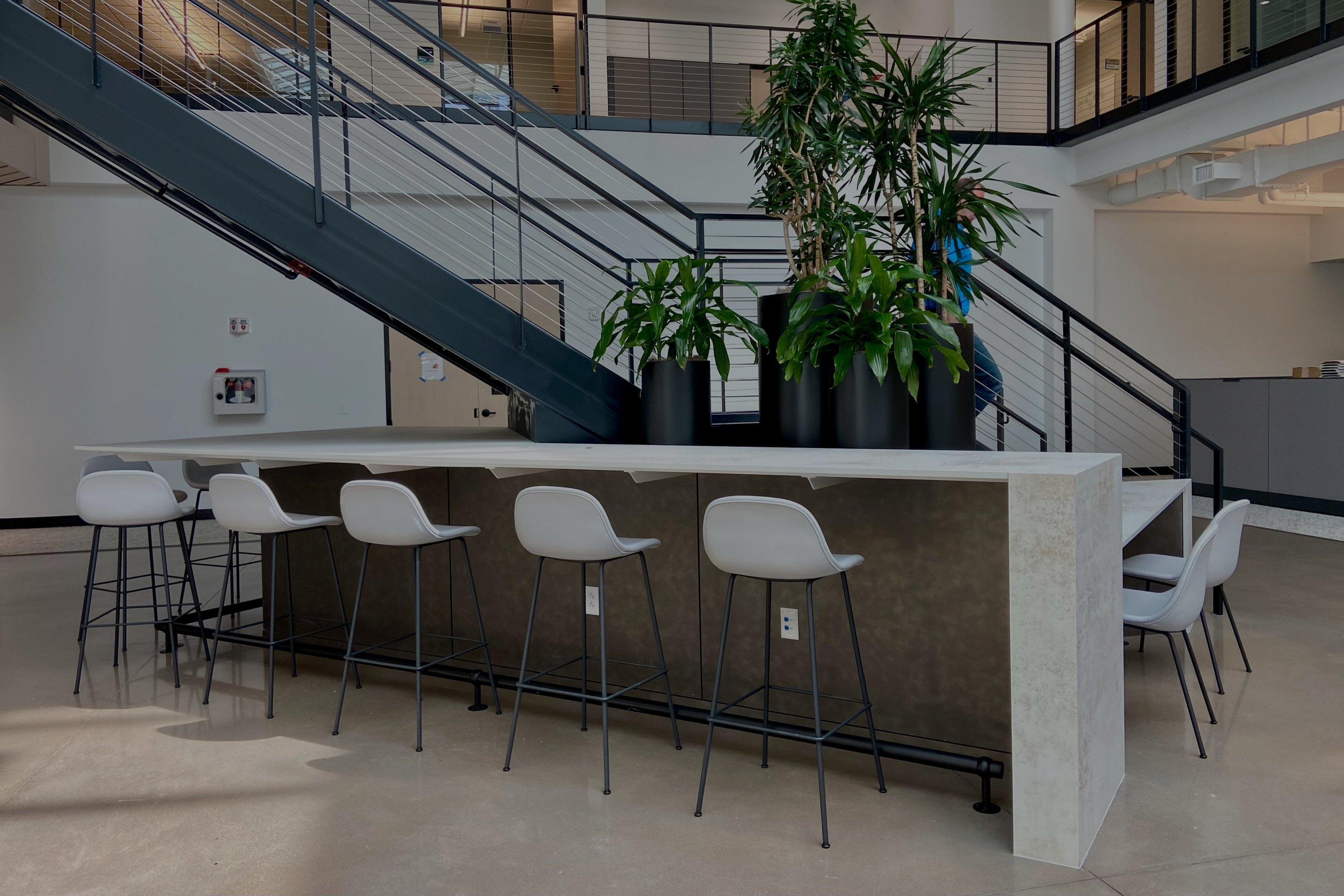 INTERIOR QUALITY
According to the World Health organization, humans now spend 90% of their lives indoors. Indoor quality plays into people's health and wellness and can either increase or decrease productivity. High quality interior spaces are critical to creating healthy and productive places for people to live, work and play.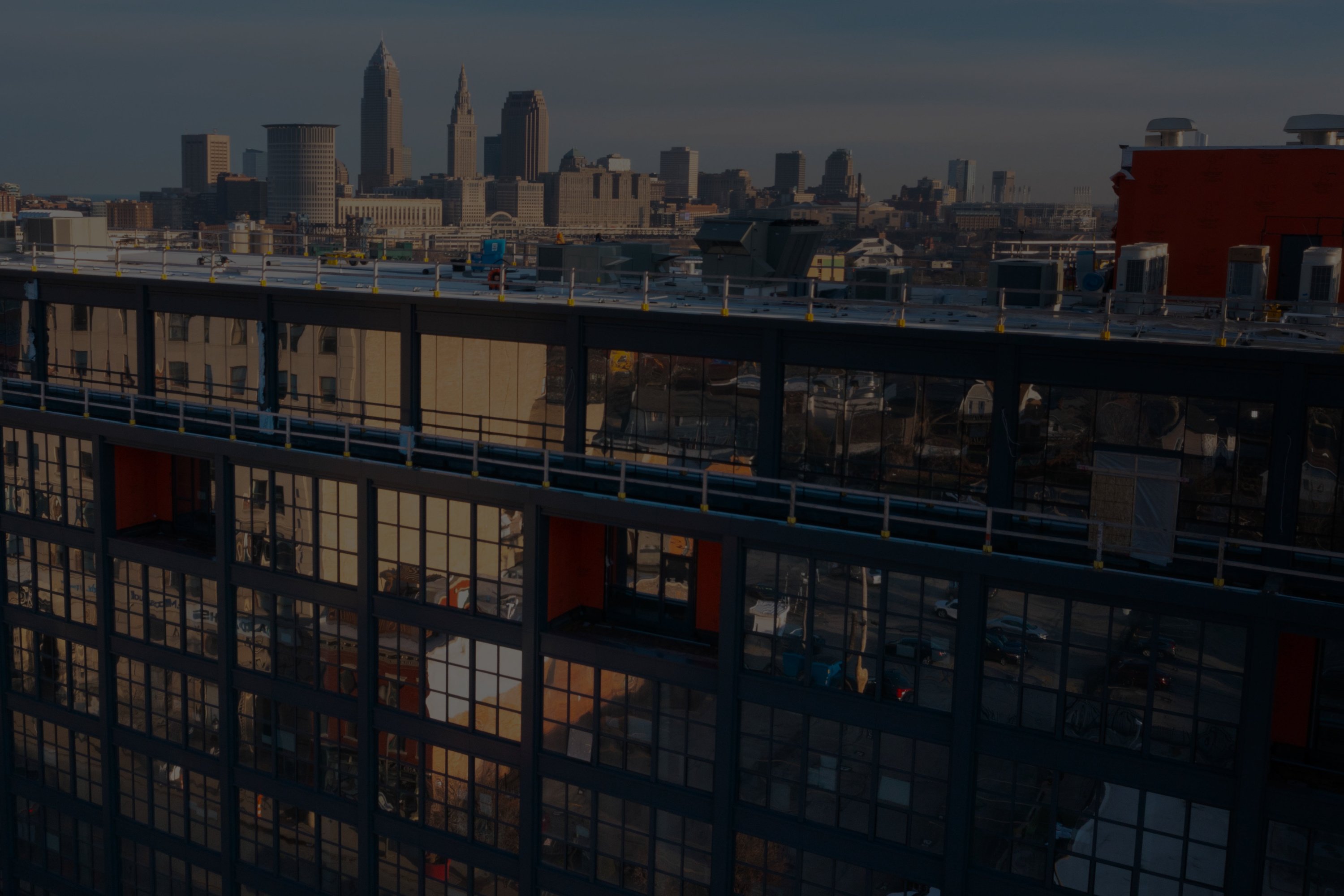 ENERGY EFFICIENCY
Energy efficiency requires intentional efforts by the entire design team, not just the engineers. Incorporating Integrated Design will help the team maximize efficiency by evaluating options from site selection to finishes, all of which can help reduce the need for energy consumption. For existing buildings, a retro-commissioning process can be implemented, identifying opportunities to achieve better building performance for energy-using systems.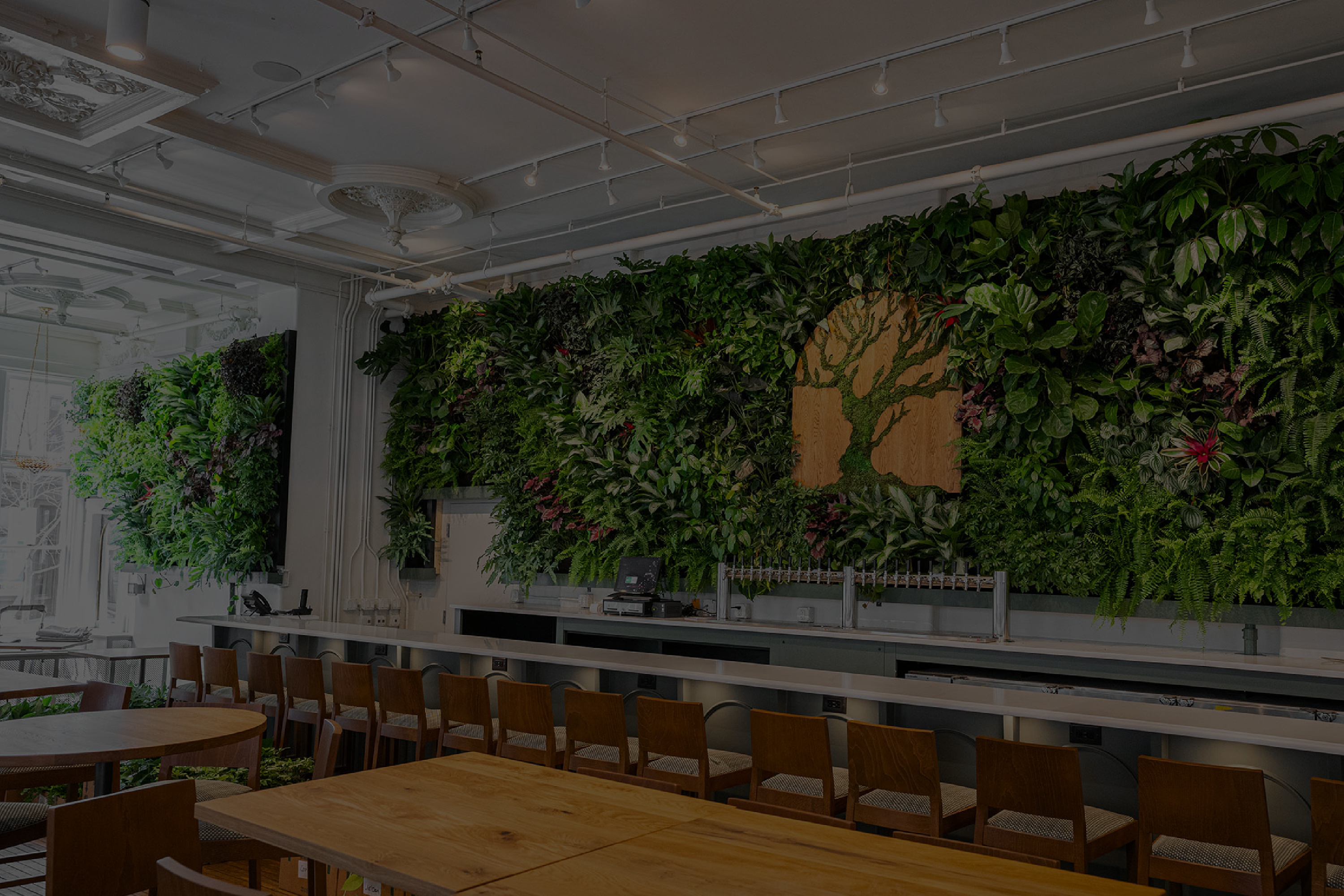 SOLAR RENEWABLE ENERGY
Photovoltaics panels (PV panels) are becoming increasingly popular as prices drop and technology improved. PV panels can now be integrated into any face of a building, from roofs to facades and beyond. Leveraging renewable energy to offset grid-supplied electricity directly helps reduce greenhouse gas emissions. It also helps ensure energy supply during outages.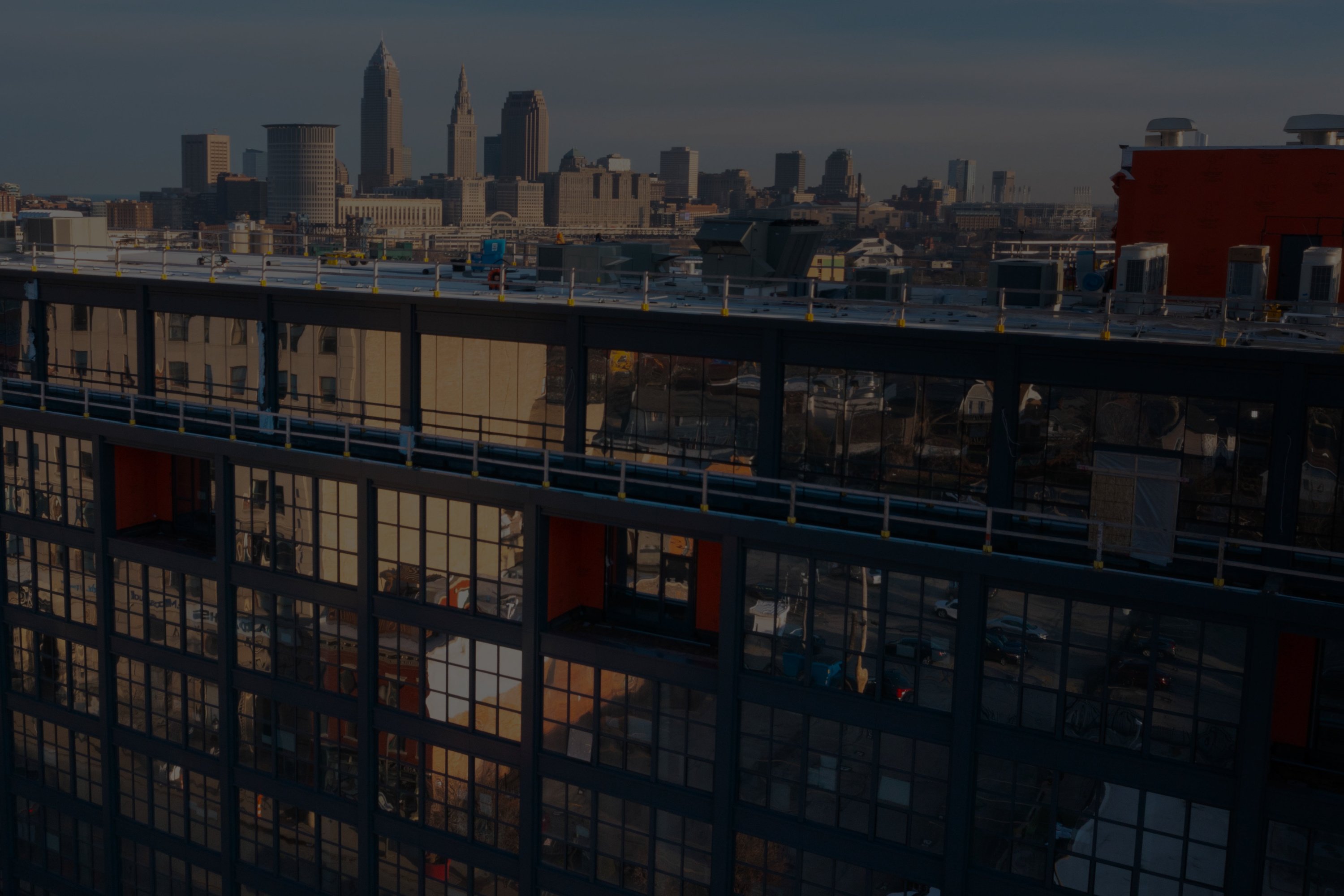 SUSTAINABLE MATERIALS
Sustainable materials such as those which are naturally occurring, locally sourced, recycled, recyclable, and biodegradable are becoming more and more critical in the contemporary building market. These materials directly help reduce the negative effects of greenhouse gas emissions by reducing the reliance on fossil-fuel generated energy for manufacturing and distribution. In some instances, such as paints and coatings, they improve the indoor quality by reducing off-gassing from harmful chemicals.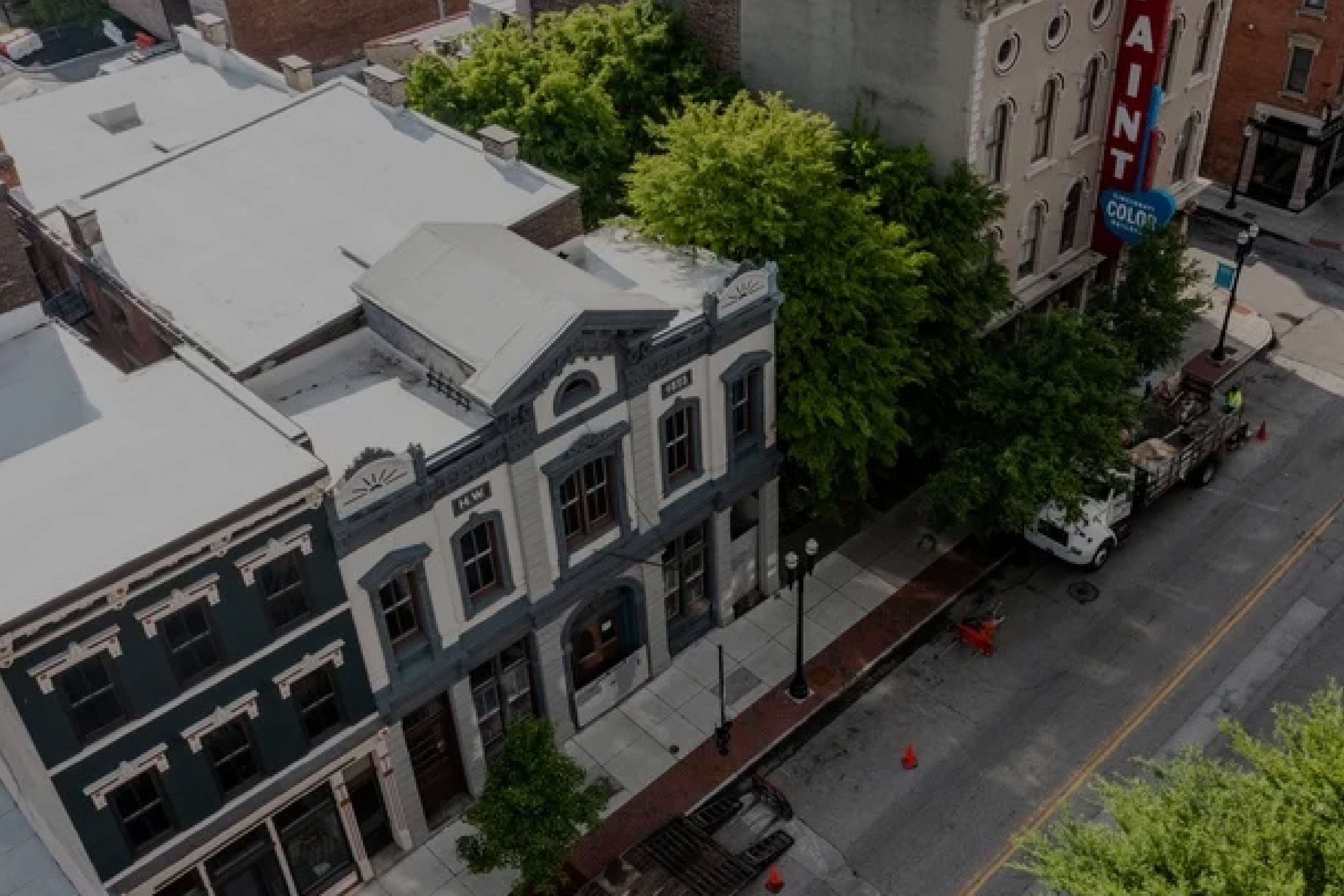 LIFECYCLE & FACILITY MANAGEMENT
Life-cycle analysis is a framework for evaluating the financial and environmental impact of design choices throughout the building and its materials and systems functional use term. When engaged in life-cycle analysis, teams examine all aspects of a building's design elements ranging from material choices and energy-using systems to fully understand the impact upon the environment from manufacturing and distribution of those items, operational requirements such as cleaning and maintenance to feasibility of recycling or re-use at end-of-life. Life-cycle analysis helps teams committed to higher sustainable performance understand the true impact of decisions from first cost to environmental impact.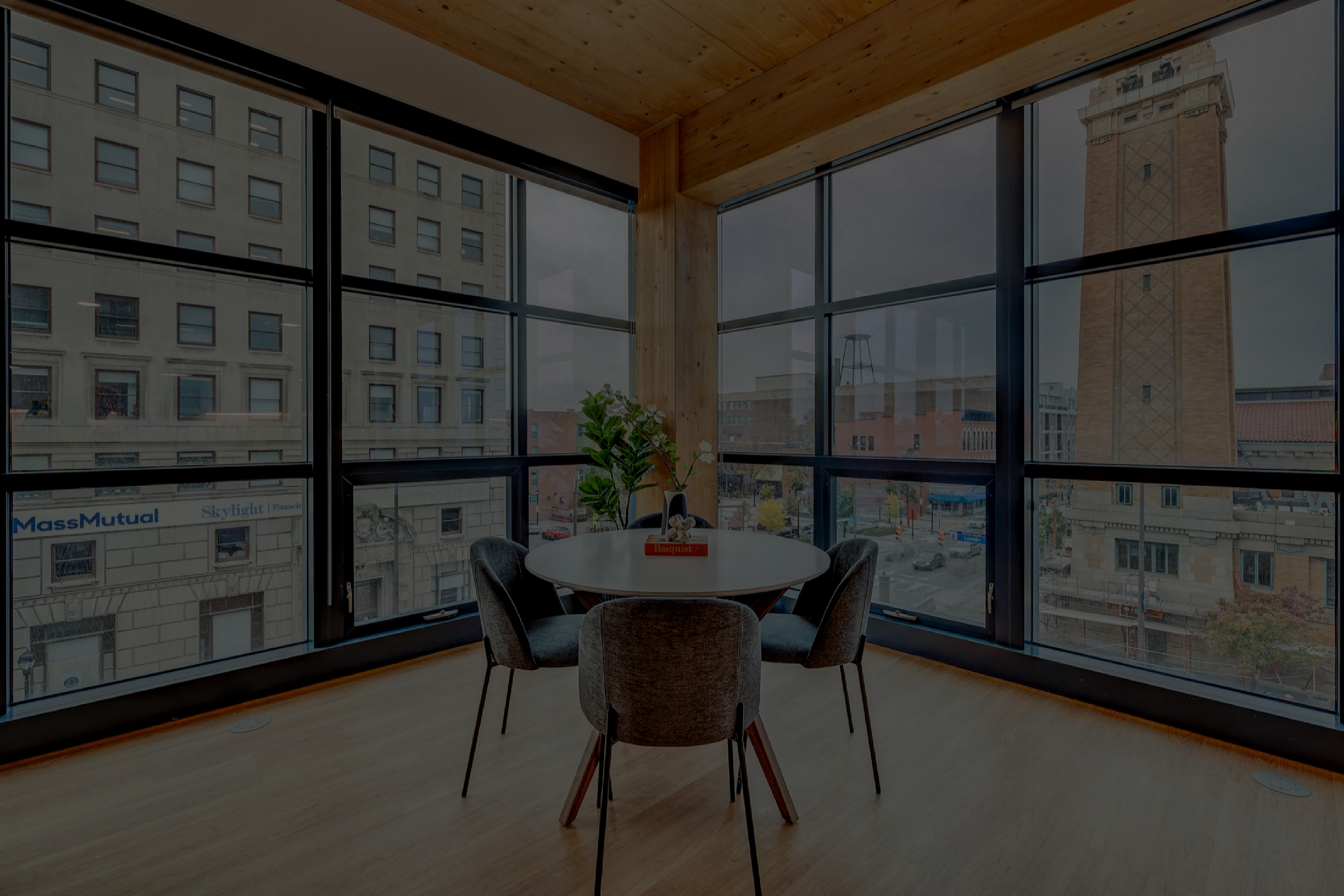 ENERGY MANAGEMENT SYSTEMS
Energy Management Systems (EMS or BMS) monitor and automate energy consumption, lighting, and HVAC systems to facilitate ideal operations and efficiency. The EMS equipment in the building directly communicates with the technical infrastructure and utilities to create a building that is optimized across of all of its energy systems. Optimization of systems through EMS results in early detection on failures and higher levels of efficiency.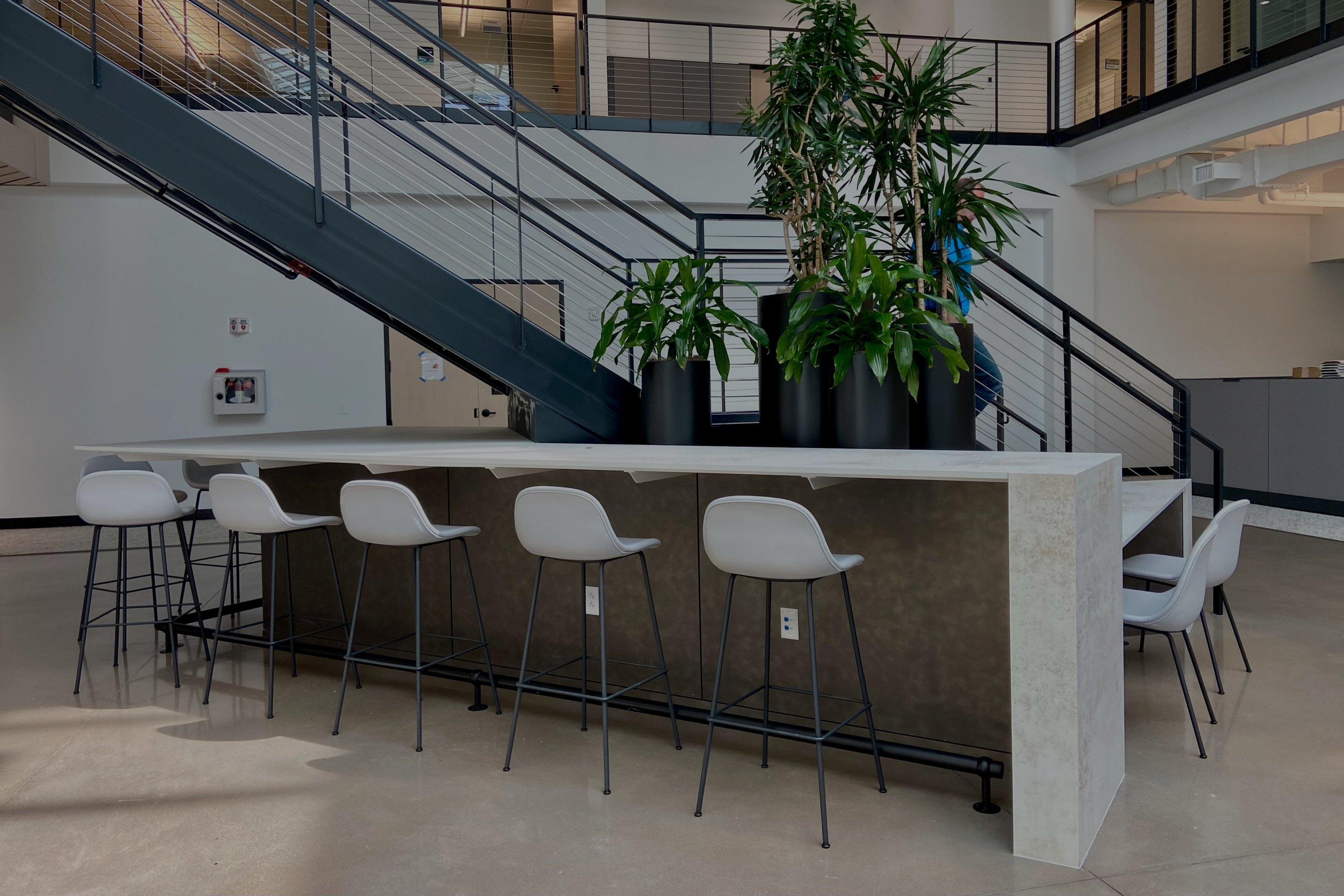 MONITORING PERFORMANCE
Recording and monitoring energy and water use, waste and CO2 emissions allows building operations to assess how the building performs versus target values. Measuring performance facilities better financial management and outcomes.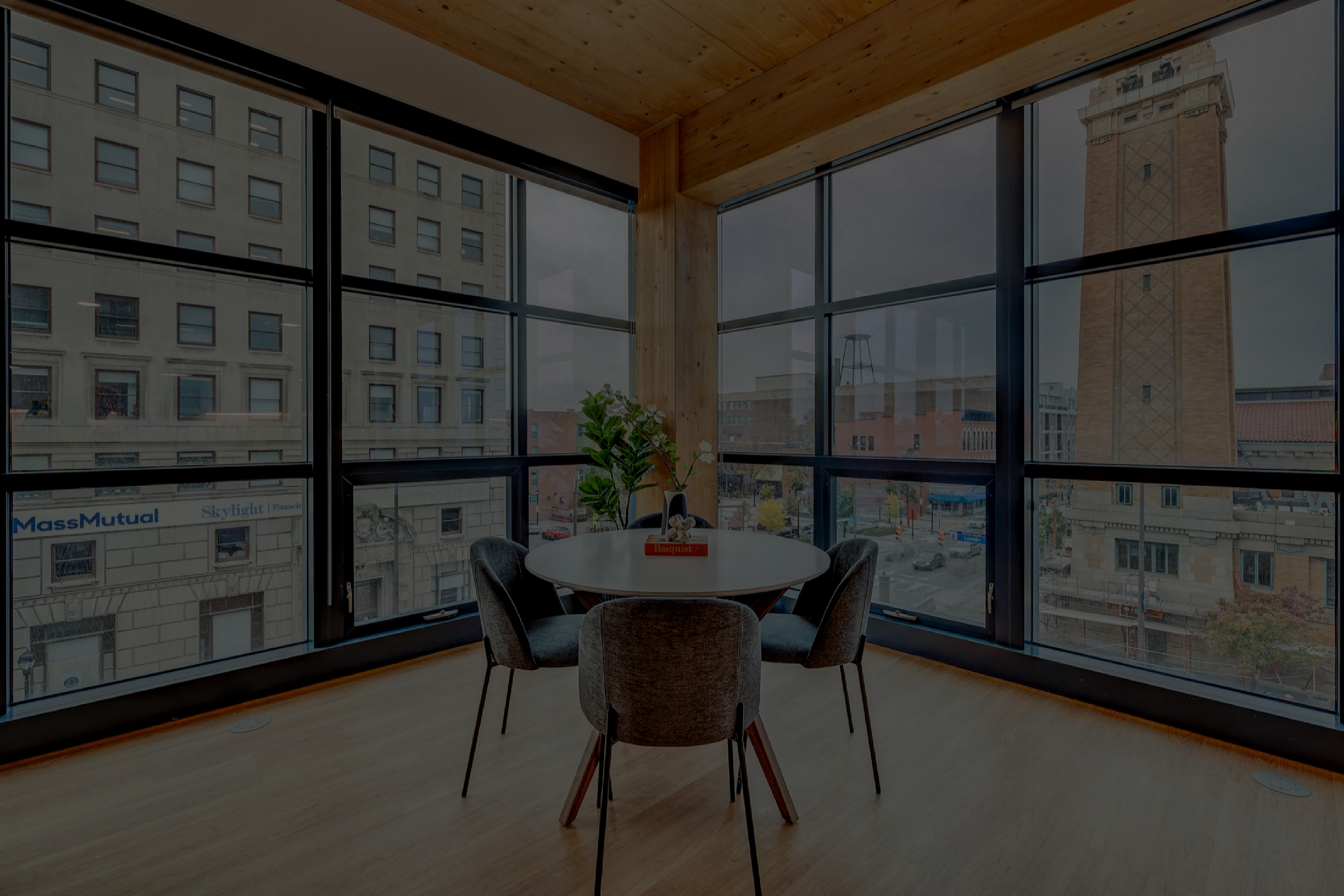 DIGITIZING
EMS systems, home-automation devices such as Wi-Fi thermostats and plugs and IoT devices allow ongoing collection of energy-consuming data. Internal operational practices of measuring and monitoring performance on other performance indicators such as waste and recycling. By digitizing data and presenting meaningful information to users and stakeholders, such as performance against goals, organizations are able to reach goals through ongoing and active management.