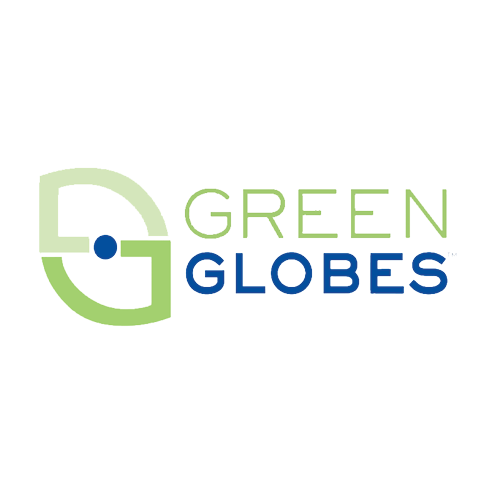 Green Globes
Green Globes is an online assessment tool, rating system, and guide for sustainable building available in the United States and Canada. No prerequisites are required for a Green Globes certification, making it accessible for a large variety of projects, which can earn four different levels of ratings. The sub-rating system options are: new construction, multifamily new construction, core and shell, existing buildings, multifamily existing buildings, multifamily performance plus, and sustainable interiors. There is a 5-year review cycle for Green Globes projects.
Sub-rating systems:
New Construction
Multifamily New Construction
Core and Shell
Existing Buildings
Multifamily Existing Buildings
Multifamily Performance Plus
Sustainable Interiors
Certification Focus Areas
Lifecycle & Facility
Management
Process And Cost Information:
Begin the Green Globes Certification process by creating an account and requesting an assessment quote. Projects will work with a Green Globes Assessor who will do third-party assessments. There assessor will complete between 1-3 of these. There is usually just one on-site visit for assessment. Once requirements are met, you will receive a report with the certificate.
Costs associated with Green Globes certification are a registration fee and assessor fees.