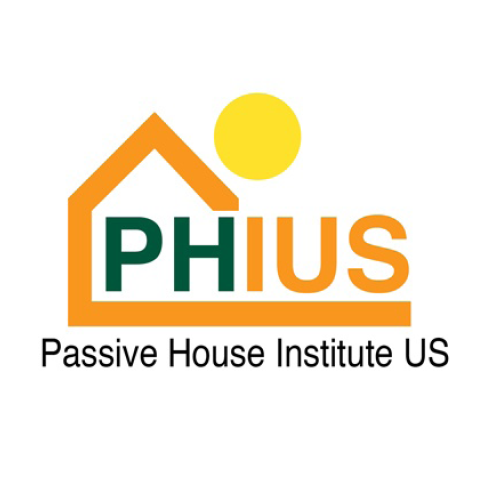 Passive House Institute US
PHIUS is a non-profit organization that certifies passive sustainable buildings, which optimize energy gains and losses. PHIUS certifies any type of building, not just homes, so any type of building can become more energy efficient by getting PHIUS. Eight sub-rating systems are available for different project types: single family residential, multifamily residential, campus/community, commercial, dorms and hotels/motels, mixed use, retrofit, and seasonal use. There is no need to renew a PHIUS certification.
Sub-rating systems:
Single Family Residential

Multifamily Residential

Campus/Community

Commercial

Dorms and Hotels/Motels

Mixed-use

Retrofit

Seasonal Use
Certification Focus Areas
Lifecycle & Facility
Management
Process And Cost Information:
Teams can begin this process by requesting a contract and a quote on the PHIUS website. Once the contract is sent in and payment is submitted, an account can be created. Upload documentation for initial review. Usually around 6-8 weeks later, teams will receive feedback. Respond to the first round of review, which may then need a few more rounds. Once the project meets the requirements it will earn pre-certified status. During the construction process, multiple site visits will be conducted. The PHIUS rater/verifier will then upload documentation, final review comments will be received, and certification will be awarded.
The pricing for PHIUS projects will depend upon the type of project and square footage on top of a base fee. Discounts are available for PHAUS Professional Members and non-profit owners or developers.