Four Steps to Reach Your Goals

Our proven four-step process is the base of our approach and how we repeatedly deliver on project goals. This approach helps us keep all players focused on the project targets and develop an encompassing sustainability strategy that aligns with each stakeholder's needs, from financial targets to regulatory reporting requirements, wellness, and certifications. ​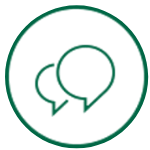 Listen & Strategize
The first step to success is listening. We ask questions so we can understand your goals and constraints. From there, we help you build a strategy for success. Strategies for building projects clearly articulate how to meet the owner's project requirements while addressing considerations such as financing requirements, budgets, operations, stakeholder goals and use-cases. With a focus on sustainable performance, we help you take the long-term view for success.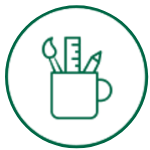 Evaluate & Plan
Clearly defined goals lead to clearly defined scope and objectives for the design team. Throughout the design process, continued interaction and review will help to assure the project goals are on track. Integrative Design helps to ensure the team is moving forward with aligned objectives. Charrettes are a tool we often use to help our teams discover winning strategies and solutions to meet the owner's goals. This collaborative process allows all stakeholders to be involved, which ensures success during implementation.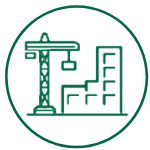 Implement
A successful project will deliver on the opportunities presented during the planning phase. As the project team progresses, it is imperative there is continual guidance, assuring the overall goals and metrics are captured in the details of project delivery, budget and execution. We guide our teams with hands on coaching and expert consultation derived from our proven success and experience with a world class and diverse portfolio.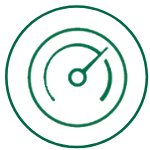 Test & Measure
Our team of accredited commissioning professionals excels in assuring that all systems and components of a building are designed, installed, tested, operated, and maintained according to the operational requirements of the owner or final client. Leveraging analytics, our team will take performance metrics such as energy and water use and waste and develop actionable strategies that improve results. We help the Team through implementation of the Continuous Improvement process, validating the design, installation, and operation of any building.