Four Steps to Reach Your Goals

Our proven four-step process is the foundation of our approach and the reason we repeatedly deliver on project goals. This approach allows us to develop a holistic sustainability strategy that aligns with each stakeholder's needs, from financial targets and regulatory reporting requirements to wellness commitments and certification goals. From there, our process ensures that all players stay focused on project targets and provides a roadmap to successful project execution.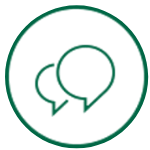 Listen & Strategize
Delivering a successful project requires a clear understanding of our client's goals while considering factors such as budgets, timing, operations, and the priorities of diverse sets of stakeholders. The first step to success is listening. We ask questions so we can understand your goals as well as your constraints. We ask questions of your team and stakeholders to clarify requirements, boundaries, and challenges. From there, we help you build a strategy for success. With a focus on thoughtfully incorporating sustainability throughout our engagement, we help you take a long-term, holistic view of success that involves both process and performance.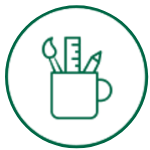 Evaluate & Plan
Clearly defined goals inform a path forward. Working collaboratively with team members and key stakeholders, we bring diversity in thought, discipline, and experience to explore all possible pathways. Before launching into the work, we help teams carefully evaluate ideas, strategically determine key performance metrics, and critically evaluate assumptions. With a clear plan that has been vetted across an integrated team, buy-in increases and implementation can begin.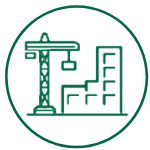 Implement
As the project progresses, it is imperative for there to be continual collaboration and a disciplined approach to ensure the project team's overall goals and priorities are embedded in the details of project delivery and execution. We use tools to monitor and track performance and regularly report progress. Identified concerns are addressed with active coaching and expert consultation derived from our proven experience and success with a world-class and diverse client portfolio.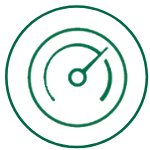 Test & Measure
Our team of accredited sustainability professionals excels in assuring all processes, procedures, and sustainability goals are customized, reviewed, and evaluated to meet our client's expectations. Leveraging analytics, our team collects performance metrics such as energy and water efficiency, carbon emissions, waste and recycling, building commissioning and equipment testing, indoor air quality testing, and other project-specific indicators to develop actionable recommendations that promote continuous improvement and produce better results.