Just Announced: LEED GoldCertification


Wilmington College




Center for Sciences and Agriculture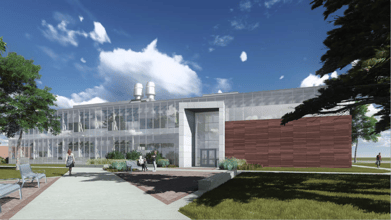 We Focus First on the Owner's Goals
Emerald Built Environments is an international consulting company with expertise in business, sustainability, engineering and building science. We transform buildings, roadways, neighborhoods and developed land to achieve a healthy economy and environment. We consult with building owners and developers, and their design, construction and operations teams using integrated decision-making to align recognized industry standards and certifications with the owner's performance metrics and financial goals.
For example, from 2013 to 2015 our team consulted with BlueOak Arkansas, North America's first urban mining facility, which extracts precious metals such as gold and silver from e-waste in a highly- efficient and environmentally-safe way. We worked directly with company leadership to align business objectives with sustainability in design, construction and operations. The project achieved LEED Silver Certification and is poised to earn other sustainable certifications in operations. From there, the investor team took us to BigRiver Steel, where we helped them define the sustainable project requirements for their new steel production facility, administration building, warehouse, employee service building and the entire site.
With headquarters in Ohio, our firm has an excellent reputation with building owners, developers, design firms and contractors working in the public, private and nonprofit sectors with over 40 years combined experience in the industry. We work in-concert with your architecture, engineering, contractor and operation teams to create the best possible, reasoned, cost saving measures while balancing environmental and human needs.