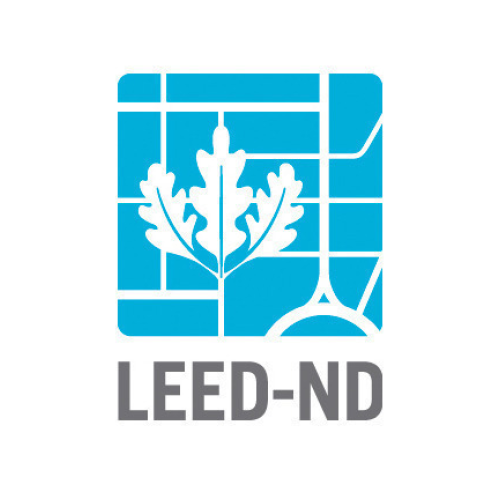 LEED ND
LEED ND (Neighborhood Development) goes beyond individual buildings and considers how an entire neighborhood works together to be sustainable. The credit categories are different than most other LEED pathways, but there are the same four levels of certification. LEED ND can encompass hundreds of buildings, creating huge successes in sustainability goals.
Credit Categories:
Smart location and linkage

Neighborhood pattern and design

Green infrastructure and buildings

Innovation

Regional Priority
Certification Focus Areas
Lifecycle & Facility
Management
Process And Cost Information:
LEED ND has minimum program requirements including a project size, so check compliance before registering the project. Once registered, submit all required documentation for review.
For more feedback through the process, there is an option for a pre-requisite review to verify projects are meeting those requirements. There is also an option for a review of the letter of support for projects in an earlier, conceptual phase. Project teams can pay for expedited review as well.
The main review is the preliminary review. This may be the only review necessary if projects get approved for certification. If teams do not get certified or are not satisfied with the level of certification they can have a second and final review.
Registration, optional prerequisite review, and expedited reviews have flat fees. Certification fees are based on acreage.