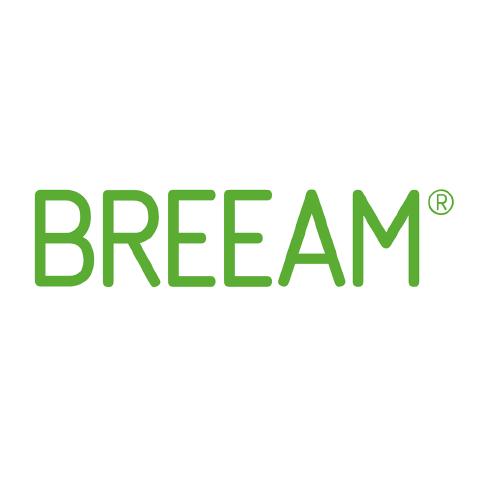 BREEAM
BREEAM is a sustainability assessment method that considers the entire life cycle of a building. By using third party verification, a building's environmental, social, and economic performance are measured and held to a high standard of sustainability. BREEAM have 5 different sub-rating systems for project types: communities, infrastructure, new construction, in-use, and refurbishment and fit out. Certifications from BREEAM are valid for either 1 or 3 years.
Sub-rating systems:
Communities- Master Planning

Infrastructure- Civil Engineering and Public Realm

New Construction (homes and commercial)

In-use Commercial Buildings

Refurbishment and Fit-Out (homes and commercial)
Certification Focus Areas
Lifecycle & Facility
Management
Process And Cost Information:
Project teams will work closely with a BREEAM licensed assessor through the whole process. First, the BREEAM standard is chosen based on project type. The BREEAM assessor will help register the project. Once registered, collect all relevant information and documentation. The assessor will review this and then send to the certification body for a final decision.
The costs for a BREEAM Certification includes a registration fee as well as the cost of working with a licensed BREEAM assessor.