National Green Building Standard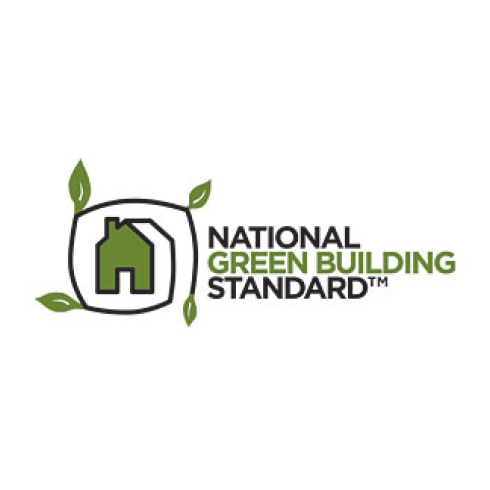 National Green Building Standard
NGBS is a certification as well as a third-party verification system that shows a building is sustainable in six main areas: site design, resource efficiency, water efficiency, energy efficiency, indoor environmental quality, and building operation. The overarching goal of NGBS is to certify healthy homes with lower operating costs that provide for a sustainable lifestyle. This standard can be used on multifamily or mixed use, or single family homes. There are also options to earn 'badges' rather than a full certification.
Sub-rating systems:
Single Family
Multifamily or mixed-use
Certification Focus Areas
Lifecycle & Facility
Management
Project And Cost Information:
When pursuing NGBS certification, it is important to note there are some practices that are voluntary while others are completely mandatory with no exceptions. Projects will have two inspections done by an NGBS verifier, one before drywall is put up and one after drywall is put up. Once the verifier ensures requirements are met, certification is awarded.
Fees are different based on project type. For single family homes, there is a volume discount available. Multifamily projects have different pricing based on the number of stories, and the fees are then per building and per unit. The fees for badges rather than certification has a price per badge based on project type (single family, multifamily up to three stories, multifamily over three stories).