We collaborate with our clients on projects all over the world, and at all stages - new construction, major renovations and facility operations. Our work crosses all building types. Collectively we have touched hundreds of green building certification, building commissioning and green financing projects across the globe—North America, Europe, Africa and Asia—all from our home in Cleveland, Ohio. Will your project be next?
From Our Clients

Emerald Built Environments has the staff we trust when referring clients worldwide for sustainability and energy services.
Don Frankel
CEO
Emerald did an outstanding job of leading BlueOak Arkansas through the LEED certification process and identified several
additional ways for us to improve our energy efficiency and operational practices. By formally joining together under one company, Laura, Matt and Susann will be even better positioned to provide value-added services to growth-oriented companies like ours.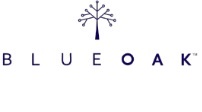 Ahab Garas
CEO
A very big Thank You for the many years of successful collaboration on our LEED projects. Your input is always of immense significance, making our work considerably simpler and contributes to the projects' success, especially for our very complex projects. We are very much looking forward to many more projects together.
Rosy Peter
Manager
The report and all the work you've done is awesome. It has demystified the LEED certification process for our internal teams and was so much more useful than anyone anticipated. I really appreciate all the hours you've put in for us.
Suzannah Sarran
Fortune 500 Company