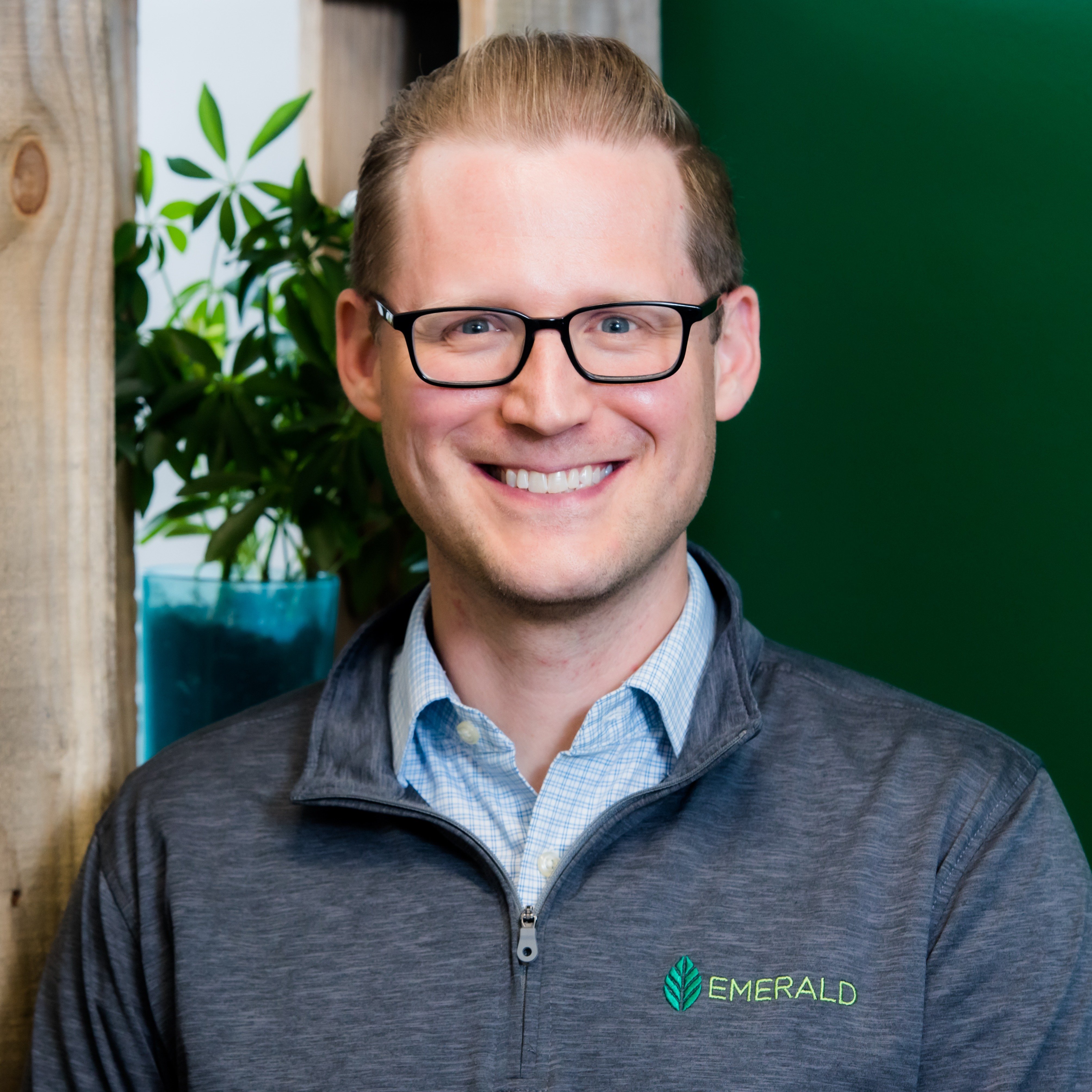 Project Manager MA, EcoDistricts AP
What is your educational background?
I have a B.A. in Political Science and History with University Honors from Miami University, and an M.A. in Sustainable Urban Development with Distinction from DePaul University. While attending DePaul, I was a 2017 Chaddick Scholar, working with the Chaddick Institute for Metropolitan Development to conduct research, coordinate workshops, forums, and conferences, and facilitate study trips to share expertise and deepen understanding of urban planning, transportation, and sustainability issues.
What strengths do you bring to the Emerald team?
I have a diverse professional and educational background, a passion for sustainability, and a recognition of the powerful societal impact of responsible corporate stewardship. I spent the first nine years of my career working in financial services, both in operations and client servicing. There, I gained invaluable experience working as part of a team, leading projects, and managing client relationships. I left that career behind to pursue my passion for sustainability and the built environment, and I have had the incredible opportunity to collaborate on multiple community development projects utilizing the EcoDistricts protocol since returning home to Cleveland. As a new member of the Emerald team, I look forward to drawing upon this diverse set of experiences to deliver results for our clients, contribute to Emerald's growing portfolio, and to promote sustainable development strategies in all areas of our built environment.
What are your professional affiliations?
In addition to being an EcoDistricts AP, I am also a member of the EcoDistricts Community, helping to support just, resilient, and sustainable community development.
What is your proudest project moment, and why?
Soon after moving to Lakewood, I had the opportunity to serve on the City's Resiliency Task Force, a citizen panel of experts in planning, sustainability, transportation, education, food systems, and related fields convened to create a resiliency strategy for the City of Lakewood. Over the course of nearly two years, the task force met with subject matter experts, city employees, elected officials, key institutional stakeholders, and residents to chart a resilient path forward for the city. This project resulted in the 2019 update to the City's Community Vision and an Action Guide of recommended policies and programs to help ensure Lakewood is a more resilient community moving forward. I am incredibly proud of not only these contributions to municipal policy, but also the collaborative and inclusive process that the task force employed to produce these results.
What is one fun fact about yourself?
I have completed two marathons! I had the opportunity to train and run in both the Chicago and NYC marathons and felt a great accomplishment when completing both.