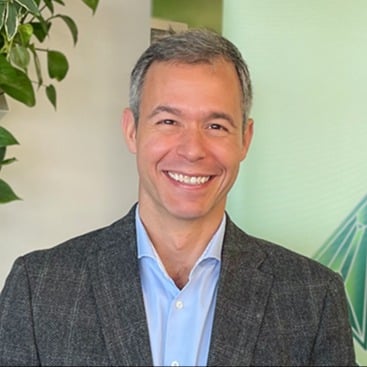 Sustainability Consultant, PMP, LEED AP BD+C
What is your educational background?
I learned a life's worth of lessons at Culver Military Academy before receiving a Bachelor's degree from Willamette University with a double major in Environmental Science and Spanish. Following several years of professional alpine experience, I went on to receive a Master's in Business Administration with a specialty in international business and finance from Case Western Reserve University's Weatherhead School of Management.
What strengths do you bring to the Emerald team?
I have more than a dozen years' leadership experience in LEED consulting; an understanding of how to be a collaborative partner and when working independently is more efficient and effective; PMP Certified project management skills; and knowledge on benchmarking a company's operations against the U.N.'s sustainable development goals (SDGs) using the Global Reporting Initiatives (GRI) standard. As a curious former alpine mountain guide, I thrive on acquiring new knowledge, being active, and simply put – making things better! Having lived on three continents, I enjoy constructively contributing to multi-cultural teams to solve complex sustainability challenges and in line with the aforementioned, my primary objective on every project is to improve environmental performance and save money.
What are your professional affiliations?
Through Emerald, which is a corporate member of the U.S. Green Building Council I am involved in the green building community and an active LEED Accredited Professional. I am also a Member of the Project Management Institute of Bulgaria.
What is your proudest project moment, and why?
Earning a LEED Gold certification on The Anglo-American School of Sofia Phase III project. It was the first school and only second building in Bulgaria to earn certification. Not only was it my first project communicating with my client exclusively in Bulgarian language, but in order to fill a gap in the project's design scope, I taught myself to use HydroCAD in order to use advanced modeling to develop a water strategy emulating a closed loop system that resulted in cleaner water leaving the system than what entered. Developing this water strategy also resulted in the creation of a unique teaching opportunity for the students at the school, which will continue into the future.
What is one fun fact about yourself?
I love walking! Walking in new places to observe other cultures and meet new people is entertaining, but walking through the forest and into the high alpine environment is what feeds my soul. So much so that my legs have carried me to the highest point on three continents.