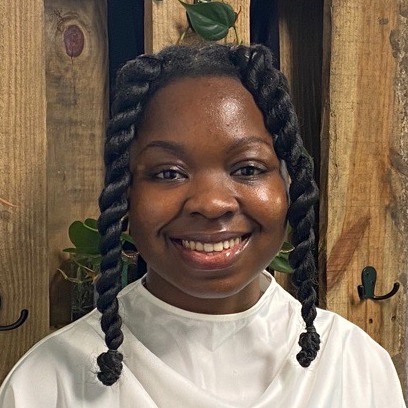 Certification Associate Intern
What is your educational background?
I received my Bachelor's in Biochemistry from the University of Benin, Nigeria. I am currently on track to completing my Master's in Environmental Engineering from the University of Cincinnati.

What strengths do you bring to the EBE team?
I harness my artistic and creative abilities to solve technical problems. My capacity for non-linear thinking allows me to grasp concepts quickly and creatively approach difficult situations. Also, as an empath, I can foster better relationships with my teammates by connecting more deeply.

What are your professional affiliations?
I am a member of the Association for Women in Science and Society for Women Engineers.

What is your proudest project moment, and why?
Assisting in the creation of a new club UC's campus called UCthrift. Knowing that this club will help stop the loop of the cycle of consumption for campus students and encourage a culture of sustainability brings me joy.
ACCREDITATIONS