With a growing understanding of the need for sustainable design and green construction,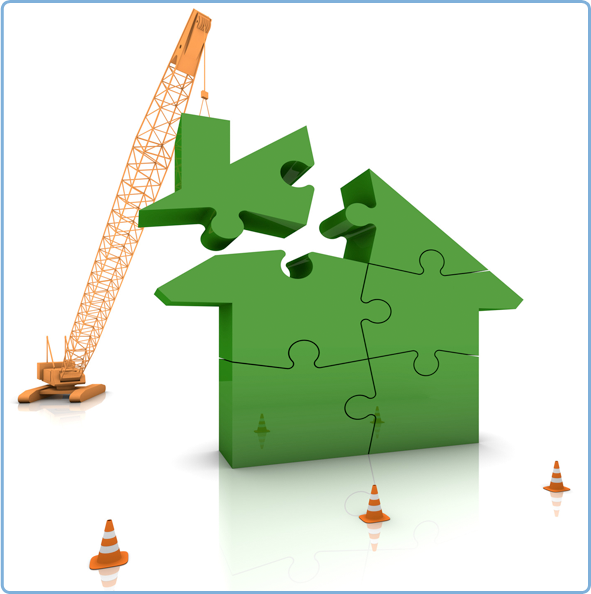 industry experts are more than ever taking pages from the playbooks of those leaders who exemplify going green with sustainable building practices and a firm commitment to the latest innovations that will further secure the future of the Earth's environment and its inhabitants.
Those who are dedicated to green construction principles strive to learn from others in the industry; not in competition but rather, to embrace the common objective of preserving our planet as part of a collective, world-wide effort.
And in keeping with the collaborative nature of these ideals, various organizations recognize and reward those who exhibit superior implementation of green construction methods. One such organization, The American Institute of Architects (AIA) and its Committee on the Environment (COTE), is a prime example, having the industry's most rigorous recognition program for sustainable design excellence.
Every year, the AIA celebrates the top 10 examples of green construction and sustainable design projects that both protect and enhance the environment, employing a thoroughly integrated approach to architecture, natural systems and technology.
Here are the COTE Top Ten Green Projects for 2016:
Biosciences Research Building (BRB); Galway, Ireland
Embraces the moderate climate of Ireland
Takes advantage of natural ventilation as the sole conditioning strategy for the majority of the year
45% of this intensive research building is able to function without mechanical ventilation
Center for Sustainable Landscapes (CSL); Pittsburgh
Generates all of its own energy and treats all storm and sanitary water captured on-site
Meets 4 of the highest green certifications: the Living Building Challenge, LEED Platinum, WELL Building Platinum, and Four-Stars Sustainable SITES
Focuses attention on the important intersection between the built and natural environments, demonstrating that human and environmental health are inextricably connected
Exploratorium at Pier 15; San Francisco
Demonstrates innovation and sustainability in design and construction
Takes advantage of the historic pier shed's natural lighting
Bay water is used for cooling and heating
Uses both sustainable and durable materials to withstand a harsh maritime climate
Certified LEED Platinum
H-E-B at Mueller; Austin, TX
Employs a collaborative research, goal-setting and design process
Optimizes daylighting; 169 kW roof-top solar array; electric vehicle charging; all LED lighting
Uses reclaimed water use for landscape irrigation, toilets, and cooling tower make-up water
Jacobs Institute for Design Innovation; Berkeley, CA
Devoted to introducing sustainable design innovation at the core of university life
Provides a new interdisciplinary hub for students and teachers – Designed as both a collaborative, project-based educational space and a symbol to the region of the University's commitment to sustainable innovation
Models high-density / low-carbon living & learning by reducing energy use 90% below national baseline
Rene Cazenave Apartments; San Francisco
A high density, transit oriented, and healthy living alternative
Filtered ventilation, low emitting materials, ample daylight and views
Energy costs minimized by a combination of high efficiency lighting and hydronic heating, continuously insulated rain-screen building envelope and roof top solar canopy
Water carefully managed by a vegetated roof, smart irrigation, a courtyard storm water tank and reclaimed water piping
The Dixon Water Foundation Josey Pavilion; Decatur, TX
Promotes healthy watersheds through sustainable land management
Facilitates a deeper understanding of how grazing livestock as well as the built environment can work to do more good than harm
Tempers the climate and enhances visitor experience by shading the sun, blocking the wind, and providing protected views
The J. Craig Venter Institute; San Diego
The first net-zero energy laboratory building in the U.S.
LEED-Platinum certified
Holistic approach to the design revolves around energy performance, water conservation, and sustainable materials
University of Wyoming – Visual Arts Facility; Laramie, WY
Provides a teaching and learning environment that is both state-of-the-art in occupational safety and with concern for discharge of pollutants from building
Fitted with one of the largest solar evacuated tube installations in the U.S. to support hydronic radiant floors, domestic hot water, and pretreated outside air for ventilation
Building simultaneously distributes reflected light while eliminating solar gain
West Branch of the Berkeley Public Library; Berkeley, CA
The first certified Living Building Challenge zero net energy public library in California
Energy footprint minimized through integrated strategies for daylighting, natural ventilation and high performance building envelope
Innovative wind chimney provides cross-ventilation while protecting the interior from street noise
Renewable energy on site includes photovoltaic panels and solar thermal panels for radiant heating and cooling and domestic hot water – Exceeds the 2030 Challenge and complies with Berkeley's recently-enacted Climate Action Plan
Whether or not a sustainable project is recognized with honors, everyone in the industry — and on the planet — is winning when collaborative effort is focused toward the well-being of our environment. Hats off to those who do their part to protect and preserve the Earth for future generations!