Sophia Hestad
Project Engineer
BSE, EI, LEEP AP O+M, Fitwel Amb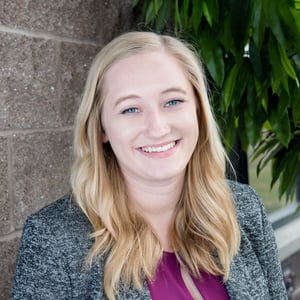 What is your educational background?
I earned my Bachelor's Degree at Case Western Reserve University for Electrical Engineering.


What strengths do you bring to the EBE team?
My combination of an engineering background and a passion for sustainability make me a great asset to the EBE team. Following through on every idea and project is part of my work style, so I create and follow a plan to keep everything organized. I have strong research skills, which I use to find solutions with complex strategies. I focus on meeting deadlines while still doing very thorough and detailed work. I am a very organized person, which helps when working in a team.
What are your professional affiliations?
I am a member of Society of Women in Engineering (SWE).
What is your proudest project moment, and why?
The Children's Museum of Cleveland achieving LEED Platinum for LEED O+M. They were a great client to work with and it was one of my first projects that I was involved in a lot of client interaction. It is an Existing Buildings Operations and Maintenance version 4.1 beta project. It was exciting to see the client enjoy the outcome of our work together, and to research and use the new ARC platform to help track monthly performance. Also achieving Platinum for a building built in 1866 felt like a great example of sustainability.
What is your sustainability goal for 2021?
To shop local more often in order to support local business and reduce my shipping carbon footprint from ordering online large retailers. This also includes produce and local food, which I intend to do by visiting more farmers markets. This will also help me reduce my waste consumption with less boxes, plastic bags and packing materials that I usually have to dispose/recycle from online shipments.